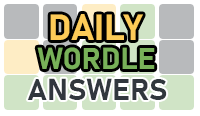 If you are stuck and are looking for help then here is the Daily Wordle #839 Oct 06 2023 Answers and Solution. This is a fantastic word puzzle game developed by Josh Wardle and is available every single day. You are basically given 6 tries before you find the correct five-letter word answer. Some of the words given are quite difficult that is why I have decided to share every single day all the Daily Wordle Answers and Solutions. Please leave a comment below in how many tries did you find it.
The Daily Wordle Answer for today is:
C
H
I
M
E
Please keep in mind the solution given above is for Daily Wordle #839 date October 6 2023 played at the official website. Any other similar games can have different answers and solutions.